Process & data integration
Innovation and experience combined in one solution: Conigon ADIB
Do you use multiple software applications that exchange data with each other? Do you depend on automated and efficient procedures for exchanging data between the various applications.
We know the challenges of process and data integration very well. With this experience we have developed the innovative software "ADIB", which perfectly serves interfaces of many relevant applications in eCommerce. This allows you to integrate your processes and have full transparency and control over data flows.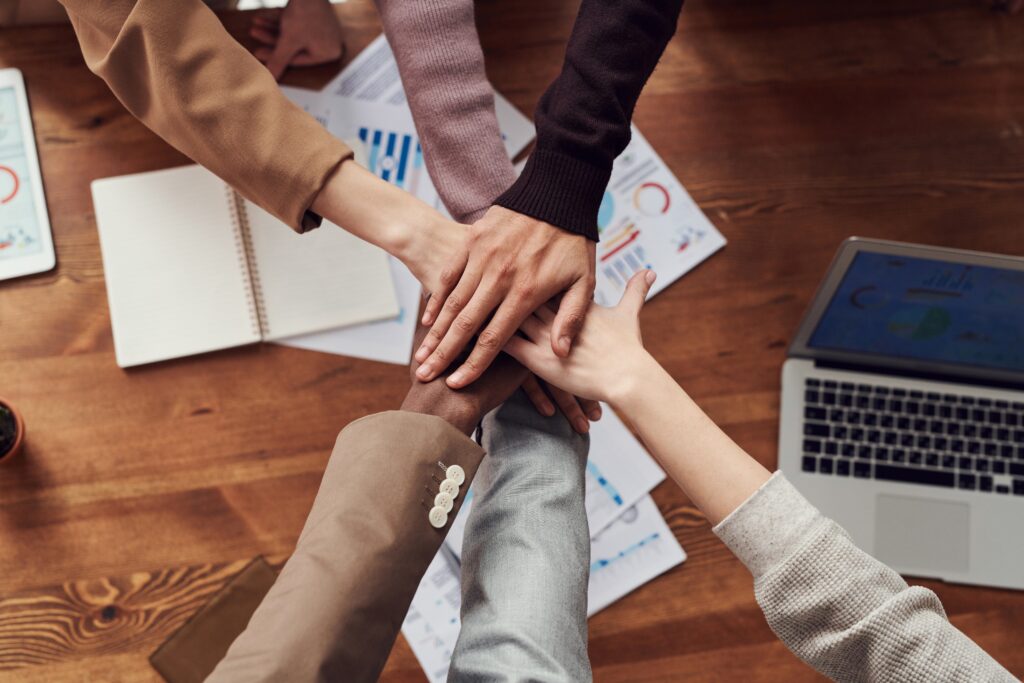 Our service
Our service for your success
Analysis & conception
Status-Quo
Definition of requirements and goals
Migration planning
Development
Adaptations to your requirements
Configuration of data flows
Integration into the overall solution
Implementation
Installation & setup
Connection to the various systems
Set up of monitoring
Application management
Hosting of applications
Trainings
Second / third level support
Requirements & tasks
Successful eCommerce requires integrated processes and redundancy-free data maintenance. It is therefore essential to optimize the processes of data maintenance and data synchronization in order to avoid redundancies and thus errors and to reduce costs and effort. Many companies are facing precisely this challenge in the context of digitization.
We have many years of experience in the field of process integration and know how to integrate data from an ERP system (e.g. SAP) or a product information system (e.g. Contentserv) into your eShop (e.g. Magento / Magento2) and your Internet presence (e.g. Typo3).
We know modern solutions as "Enterprise Service Bus (ESB)" (e.g. Talend, Lobster, …) and have already connected them. What always bothered us was that the solutions were so complex that they could not be used without software development knowledge.
For this reason, we have developed the CONIGON ADIB, a modern ESB solution that scores with many interesting additional functions – and can be used without programming knowledge!
Approach & success factors
Among others, the following questions need to be answered:
Which applications are affected (databases, ERP, web portal, eShop, Office, etc.)?
Which data exchange services (web service, REST, FTP, etc.) are already used?
With which business partners (suppliers, customers, authorities, etc.) is there a need for integration.
How can the connections be secured and monitored (completeness, integrity, etc.)?
Integration of Conigon ADIB into the system landscape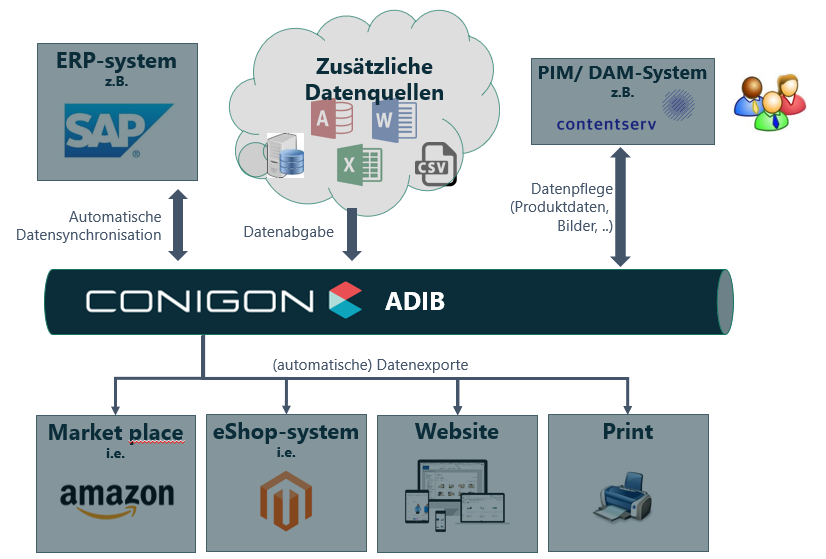 The new process based on the "CONIGON Application and data integration bus (ADIB)" is consistent and stable. ADIB is used to import basic data from SAP. After enrichment in the PIM system, these are exported to the sales channels (web, eShop, partner) together with images. The solutions developed especially for Contentserv perform data import and export independently – and provide information if important data is missing or a problem occurs with an interface.