CONIGON - eCommerce consulting & solutions for global business
CONGION stands for innovative, state-of-the-art eCommerce solutions‌.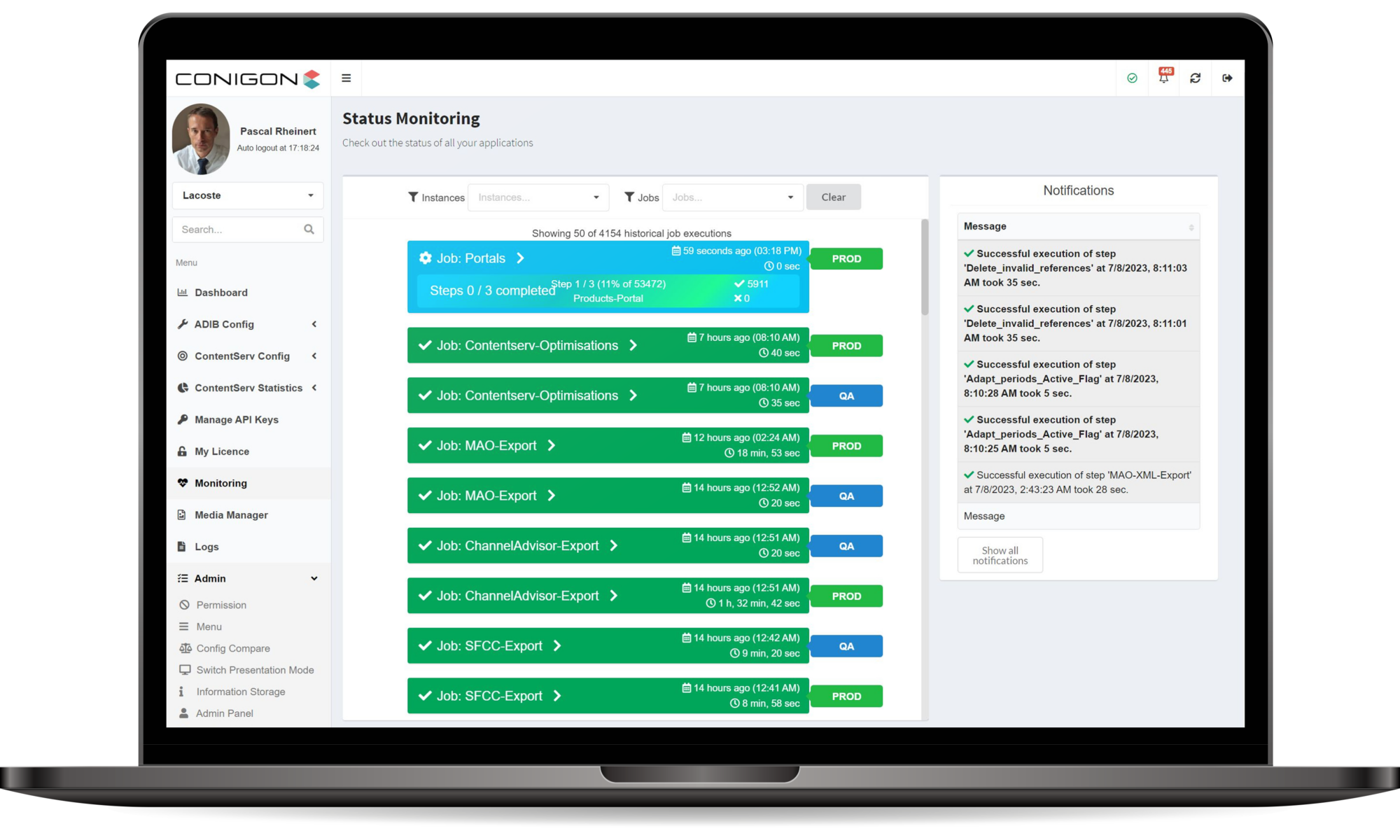 Our services
We create innovative and integrated eCommerce solutions for your business.
e-commerce consulting
We advise you competently and comprehensively on the structure of your e-commerce.
PIM/DAM
We offer innovative and fully integrated PIM and DAM solutions for your eBusiness.
Process & data integration
We are the experts in the field of process and data integration. For this we have developed an innovative product: the Conigon ADIB.
Application management
We have extensive experience in hosting and supporting solutions such as Contentserv PIM/DAM.
Conigon ADIB - the innovative integration solution
Conigon-ADIB is the perfect powerful solution for seamless integration of your eCommerce applications.
Where to find us
Contact us now
Here you can see some of our satisfied customers